Our Macaroni Kid family was recently invited to visit Santa's Enchanted Forest, the World's Largest Holiday Theme Park, located in Tropical Park. I was excited to visit the park after a few years of not being able to attend and I was even more excited about being able to take my four-year-old son and nephew for the first time. The boys were thrilled because they were going to meet Santa and I was eager to begin a new holiday tradition with them, the same way my parents did with my siblings and me when we were kids.  

For my family Santa's Enchanted Forest was not just about the carnival rides, it was ALL about holiday tradition. The holiday decorations & lights, the music, and the food! I remember driving past the park almost daily and anxiously waiting for the park to open its doors for the season.  This visit brought back many wonderful childhood memories and allowed me to really see how much the park has grown since I started going, back in 1992.
The park currently has over 100 rides, shows, games, and attractions, so I suggest you arrive early so that you have plenty of time to enjoy everything without having to rush. If you live close by and would like to visit the park several times during the season then I also suggest you purchase the season pass.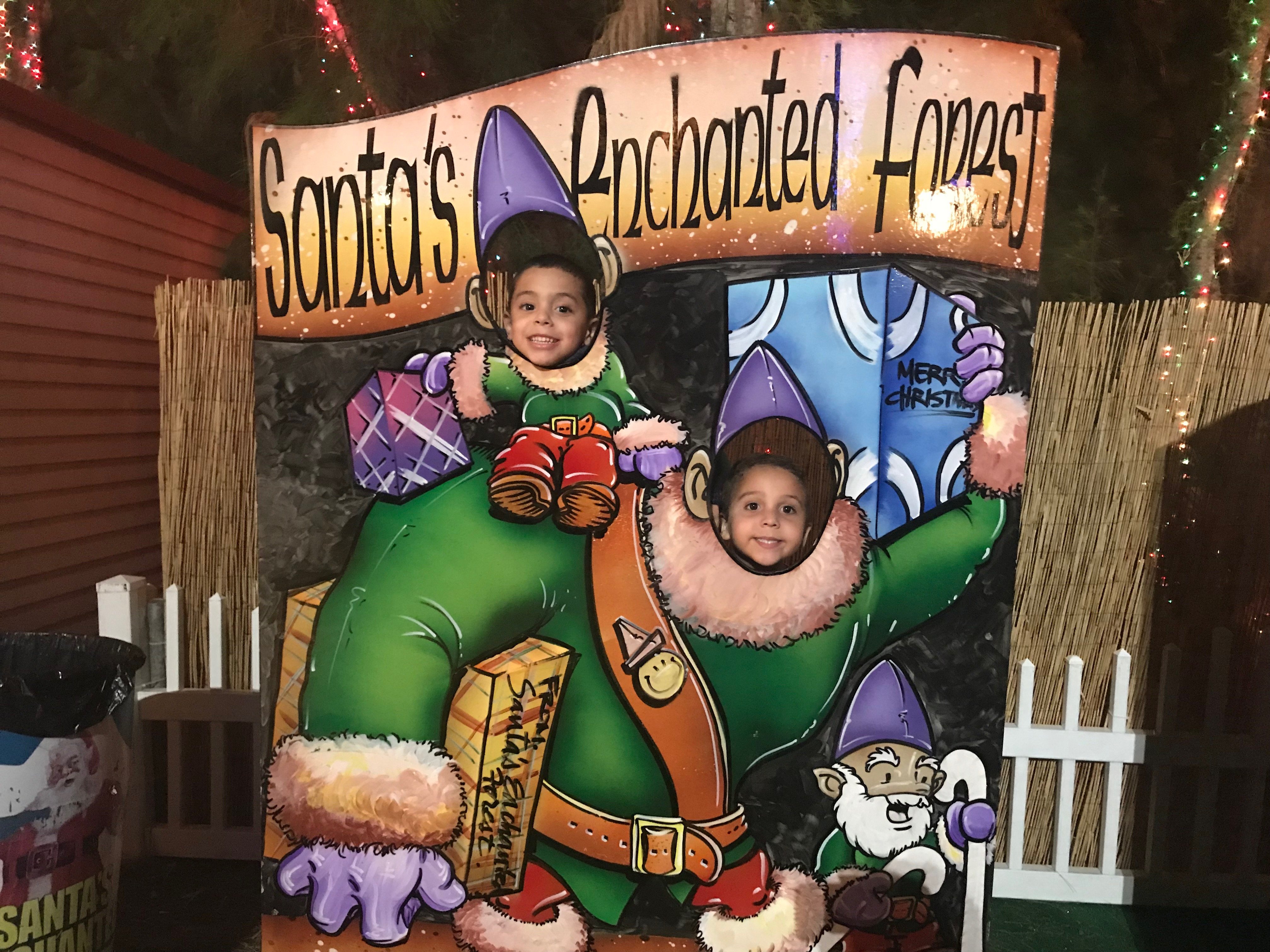 As soon as we arrived at the park, we took several pictures of the different holiday displays including the snow village and the nativity scene. The kids were in awe when they saw Santa Claus and the large Christmas tree that lights up and changes colors with the music. As we walked around the park we enjoyed the Christmas music and got into the holiday spirit. The kids were able to ride several carnival rides and participated in a magic show. We enjoyed the variety of food available for purchase. But I couldn't leave without eating my traditional roasted corn and the elephant ear.

Without a doubt, even after all these years this park still has something for everyone in the family to enjoy!
​
Where: Tropical Park
               7900 SW 40th Street, Miami, FL 33155
Date & Time: November 12 through January 7, 2018
                            Open daily from 5 p.m. – Midnight
                            (Open on Thanksgiving, Christmas Eve, Christmas Day and New Year's Day)
                            *New Year's Eve until 11 p.m.
Tickets: $57.01 for Ages 10 and up, $46.73 for Ages 3-9 and Seniors 65+ (discount if purchased online)
Parking is FREE 
 Website: http://santasenchantedforest.com
Disclosure: I received complimentary tickets/compensation to this event for the purpose of this review; however the opinions expressed are my own.