At Black Dog Productions, they empower children through the performing arts. It's not just about being on stage... it's about learning confidence, teamwork, responsibility, and friendship.
Right now, the acting studio in Wellington, Florida, is gearing up for its fall classes which include Acting and Improv classes for kids in K-8, Bak Audition Prep classes for kids interested in auditioning for the Middle School of the Arts, and a fall production called Aesop's Tables.
"We're really excited about staging our fall play," said Kat Davis, owner and instructor at Black Dog. "Aesop's Tables is a fun, modern play full of humor and interesting characters that are fun to play." The production will rehearse at the Black Dog studio and will be performed at an area theater in November.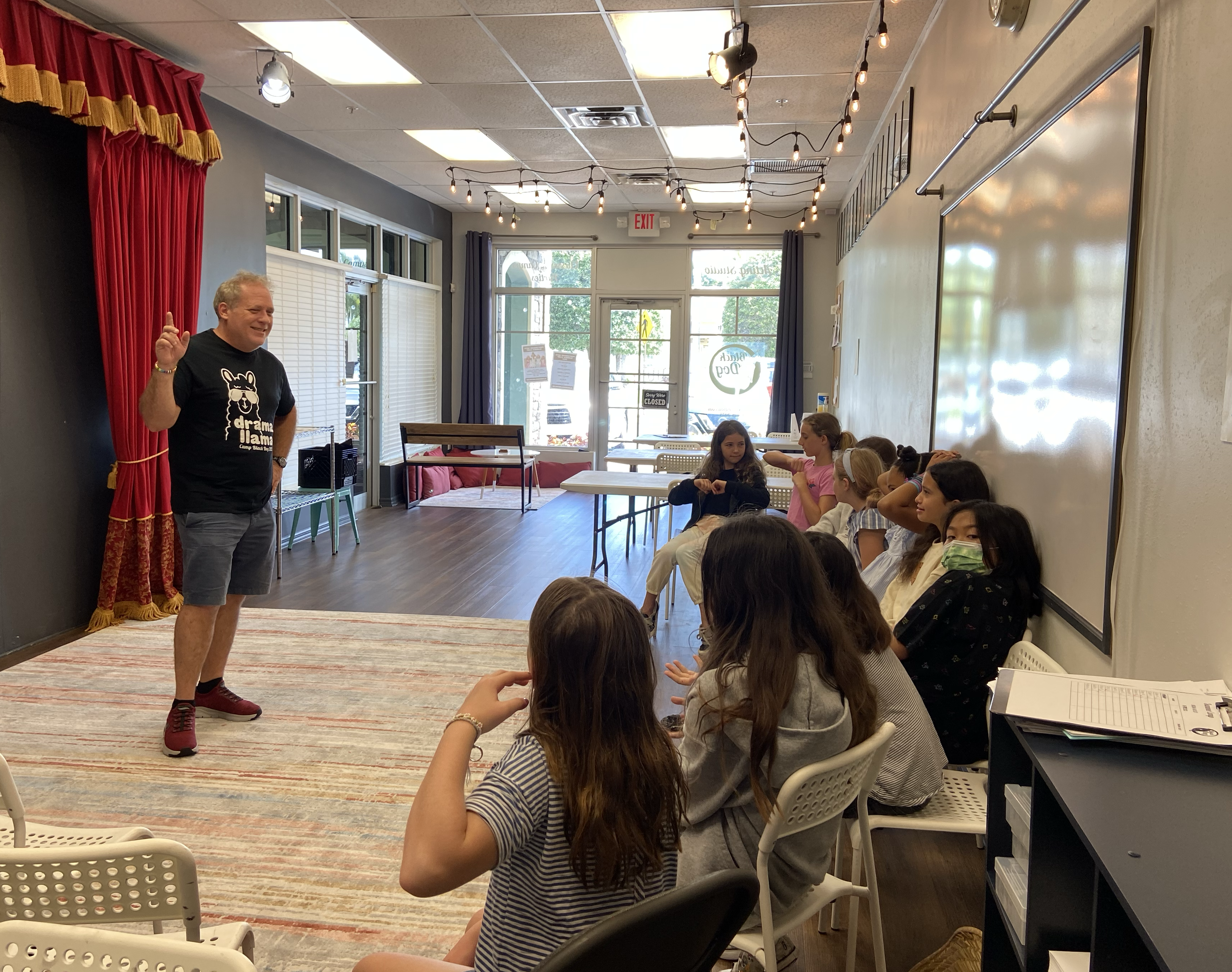 Kids of all ages enjoy classes at Black Dog whether they have experience on stage or not. "Acting classes are a great place for kids to make new friends," said Kat. "We have a lot of newcomers in the area, and this is a welcoming spot to meet other kids their own age with a common interest."
No experience is necessary, and all experience levels are welcome. Registration is open now at blackdogwellington.com and classes begin August 22. Auditions for Aesop's Tables will be held August 24.
BlackDogWellington.com
blackdogwellington@gmail.com
561-308-2975
9192 Forest Hill Boulevard, Wellington, FL